We provide counselling for families, individuals, adolescents, and children. We view family as a system and in counselling, we include as many family members as possible. We have had two years of extensive training in Functional Family Therapy, a strengths-based model built on a foundation of acceptance and respect. You can read more about FFT here: http://www.fftllc.com/
Our counselling services for children and families help children who are "acting out" and improve family dynamics. We apply Play Therapy and Cognitive-Behavioral Therapy techniques and strategies to help children with anxiety, attention difficulties, stress, behavioural concerns, bullying, grief and loss, and parent-child conflict.
What to expect
Fees
One session duration is 50 minutes. Session fee – $260. Payment is due at the end of each session and we conveniently accept debit, cheque, cash, e-transfers, VISA, and MasterCard.
Feelings & Friends Group for Kids
A specialized group for kids to learn, practice, and grow their emotional and connection skills in fun, gentle ways.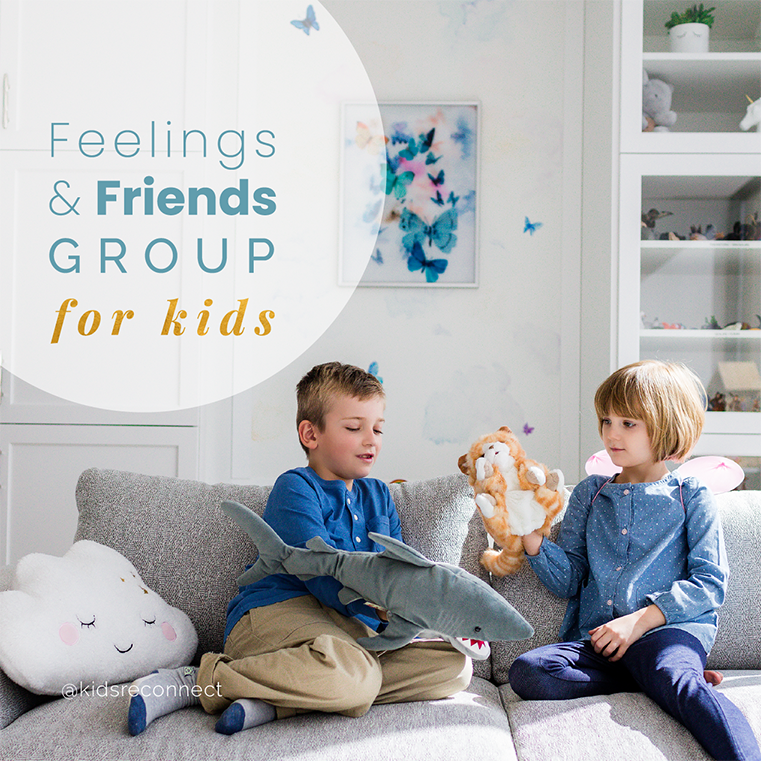 7 weeks
Includes an introduction and wrap-up session for parents
4-8 children aged 6-8 years and 9-12 years old (grouped accordingly)
90-minute weekly sessions
$150 per session
Scheduled on weekday evenings
Includes all materials + snacks
The next group starts in September